2014 Awaji Island. Japan (January 18-23, 2014)
Overview of 2014 Round
The 3rd NIF Winter School on Advanced Immunology returned to Awaji Island in Japan. In this 5-day intensive program from 18-23 January 2014, 48 young researchers from around the world learned cutting-edge immunology from 15 world-renowned senior researchers and forged friendship with peers of the same generation through active discussions and communications.
Organizers of the School cordially appreciate the financial support of Osaka University, Tsutomu Nakauchi Foundation, Hyogo International Association and the Naito Foundation.
Date and Venue
18-23 January, 2014
Awaji Yumebutai International Conference Center, Awaji Island, Japan
24 January, 2014 - IFReC visit - Immunology Frontier Research Center (IFReC), Osaka University, Suita, Japan
Application and Selection
Participants were selected by the 2014 Winter School Selection Committee through a competitive screening and selection process based on submitted application materials: curriculum vitae, a personal statement describing the motivation for attending the program, an abstract of the applicant's presentation, and a recommendation letter.
49 participants of 23 nationalities were selected from 217 applicants of 46 nationalities. Because one participant was unable to attend, 48 participants actually attended.
22 participants were female (46 %) and 26 participants were male (54%).
31 participants were PhD students (65%) and 17 were early postdocs (35%).
Average age of participants was 31±3.4 years.
Participants were from Europe (21), Asia (16), Northern America (5), Oceania (4), and the Middle-East (2).
2014 Program
The scientific program comprised of 15 guest lectures, participants' short presentations, poster sessions, and small group seminars. Each participant presented a poster during a poster session and gave a short oral presentation as well. In addition to the scientific program, welcome and farewell parties, night discussions in a friendly atmosphere after dinners, and a half-day excursion to Kobe were organized.
On an additional day after school, 30 participants, who chose to, took a tour to visit IFReC of Osaka University.
Lecturers
Hisashi Arase (IFReC, Osaka University, Japan)
Robert Brink (Garvan Institute of Medical Research, Australia)
Marco Colonna (Washington University School of Medicine, USA)
Maria A. Curotto de Lafaille (SIgN, Singapore)
Florent Ginhoux (SIgN, Singapore)
Steffen Jung (Weizmann Institute of Science, Israel)
Hajime Karasuyama (Tokyo Medical and Dental University, Japan)
Lucia Mori (SIgN, Singapore)
Christian Muenz (University of Zurich, Japan)
Andreas Radbruch (German Rheumatism Research Center, Germany)
Federica Sallusto (Institute for Research in Biomedicine, Switzerland)
Yousuke Takahama (University of Tokushima, Japan)
Carola Vinuesa (Australian National University, Australia)
Masahiro Yamamoto (IFReC, Osaka University, Japan)
Sho Yamasaki (Kyusyu University, Japan)

Presentation Award Laureates
Awards were given to the following participants for their excellent presentations.
Yaming Wang (Washington University School of Medicine, USA)
"Understanding the role of Interleukin-34 in Langerhans cell development during steady state and inflammation"
Aaron Burberry (University of Michigan, USA)
"Infection Expands Extramedullary Hematopoietic Stem Cells Through Nod-like Receptor and Toll-like Receptor Induced G-CSF"
Patricia Graef (Technical University of Munich, Germany)
"Propagation of Single Cell-derived immunocompetence across multiple Generations attests Stemness to CD8+ Central Memory T cells"
Chris Schiering (MRC National Institute for Medical Research, UK)
"Delineating the Role of Aryl Hydrocarbon Receptor Signaling in Obesity"
Organizing Committee
Tomohiro Kurosaki (Director, IFReC, Osaka Univ.)
Paola Castagnoli (Co-Director, SIgN)
Philippe Kourilsky (SIgN)
Tsuneyasu Kaisho (IFReC, Osaka Univ.)
Hisashi Arase (IFReC, Osaka Univ.)
Maria Curotto de Lafaille (SIgN)
Florent Ginhoux (SIgN)
Lucia Mori (SIgN)
Tatsuya Saitoh (IFReC, Osaka Univ.)
Hiroyoshi Nishikawa (IFReC, Osaka Univ.)
Wataru Ise (IFReC, Osaka Univ.)
Photo Album
Messages from the Participants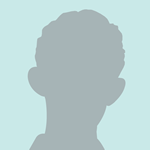 Thanks very much for giving us such a wonderful NIF winter school! I enjoyed my time and had a nice memory. The lectures were excellent and they almost covered all the hot spots in immunity. I wonder would it be better if the lectures could be classified more clearly and correspond to the group of students' oral presentations? And the chance for every student to give an oral presentation was very nice. It was a good opportunity to share my works and also learn from others. Just maybe the time (8 min) for presentation was a little tense. The poster session and small group discussion were both very good. I like the poster session more, because this part was more relaxed and the contents were more. The dessert you provided was wonderful, (PS: I had to say that all the food during the meeting was delicious and amazing.) and I enjoyed the dessert, the random walking around and the discussion with the owners of the posters. The night discussions were good too. Thanks for providing us such a relaxed environment to encourage us to communicate with others. It made me to know a lot of people and different cultures from the other countries. The parties, the excursion and the IFReC visit were all unforgettable. I liked this meeting very much and I had to say all your careful arrangement made this meeting more memorable!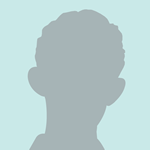 I really enjoyed participating in the The 3rd NIF Winter School on Advanced Immunology 2014. The Invited speakers were fantastic and the student presentations were enjoyable. I learnt a lot, and obtained superb feedback on my own research. In addition the accommodation was superb and the food delicious. I have very found memories of The 3rd NIF Winter School on Advanced Immunology, so much so that I have recommended attending future Winterschools to my colleagues.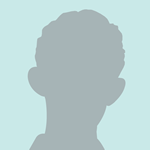 I learned a great deal from the 2014 NIF Winter School of Immunology - probably the majority of immunology that I know I learned there. The school had a good breadth of material, including very applied research and more basic. I also thought that the student talks were of a very high standard and learned a great deal from them. Everything outside of the science was similarly first-rate, and surpassed my expectations. In addition to all this, the school gave me the opportunity to get a valuable insight into Japanese academia and has made me seriously consider pursing postdoctoral studies in Japan. If I could, I would definitely attend again, not only for the science but for the people.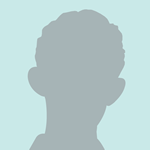 An amazing experience, and very well organized. I will highly recommend the NIF Winter School to any PhD student or PostDoc to learn about cutting-edge Immunology, discover two among the world's leading Immunology institutes, as well as to assist to lectures given by renowned Immunologists. Also, this Winter School is exceptional for networking, both with the outstanding selected students and the PIs giving the courses.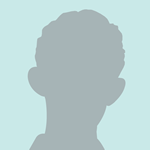 The winterschool was organised in such a great way, and the presentations of both the invited speakers as well as the participants were of really high quality. I had a great week in which I learned so much and I got to meet awesome people as well. What more do you want from a winterschool. Thanks again for organising and inviting me.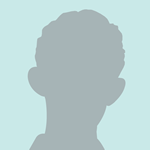 The school featured a good selection of lecturers and participants from around the world. Everybody came in to a relaxed and highly stimulating environment that encouraged interaction. The lectures were more research results oriented rather than 'school-like', which was good in cases where it overlapped with your field of interest but sometimes went a little too deep for others. However, you have to credit everybody for presenting good and interesting research. It was also impossible to fault the event organisers as everything went flawlessly. From detailed instructions on how to get there, to welcoming smiles everywhere, and amazing food. I will remember the school fondly. Two things that I would change in future schools are how the poster session was conducted, and to reduce the 'real data' content the lecturers give and increase 'textbook-like' teaching content.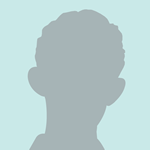 The NIF Winter School 2014 was the best immunology conference that I have attended so far. The venue of the School was a very elegant and beautiful Westin Hotel at Awaji Island. The organizers had done an excellent job in bringing together some of the world-leading immunologists to present their latest research and it was always great to hear some of their unpublished data in the conference. The lecturers were also very keen to have scientific and non-scientific discussions with the participants, which was a very useful opportunity to get advice on our research projects, future careers, and science in general. I also felt very fortunate to meet so many young scientists – PhD students and early career postdocs – coming from all around the world. It was a great chance for networking, setting up collaboration, and foster friendships with so many amazing people. The School organizers also managed to encourage these interactions among participants and lecturers in a very relaxed environment. The excursion to Kobe was also a perfect opportunity to get a glimpse of the Japanese rich culture. So, I would like to say a big THANK YOU to the organizers for doing such a wonderful job!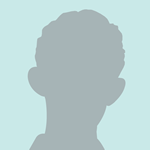 It was a honor to be selected for the NIF winterschool on advanced immunology. Even though they were high already, the quality of the school exceeded my initial expectations. Everything was very well organized, and the talks of the invited speakers were very instructive. I was also impressed by the high quality of the selected candidates. I enjoyed the Japanese discussion nights, and especially appreciated that many of the invited speakers were also present here, which gave the participants a unique opportunity to talk to them. I believe that this winterschool has enriched my scientific network and I am convinced that some of these contacts will certainly be long-lasting.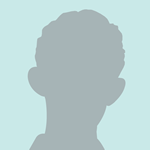 I would like to thank the organizers again for arranging such a nice winter school. The accommodation and catering was very good. The program was well put together and the invited speakers gave great talks and socialized. The only point I would criticize was the poster session as not many people were attending it and we would have profited much more if this session would have been cut in to two parts.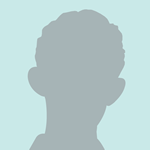 This is the best course I have attended during my PhD studies. I learned so much about many different aspects of immunology. All participants were extremely interactive, and there was an open and friendly atmosphere that encouraged questions and discussions. I got to know many fellow PhD students and postdocs as well as PIs who I will stay in touch with. I feel so happy to have attended The 3rd NIF Winter School on Advanced Immunology 2014 and highly and warmly recommend it. Thank you to the organizers!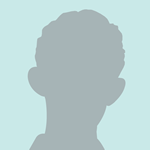 Attending to the Third NIF Winter School has been extremely productive. For me, it was the first time in an Immunology School and it totally exceeded my best expectations. First of all, I was impressed with the high quality of the presentations. It was a great opportunity to share those days with such great young researchers and interchange ideas with them, not only about science but also about our scientific careers and aspirations. Regarding the lecturers, it was amazing to listen to some of the best immunologists in the world and I think we all were so grateful that they took the invitation and spend those intense days with the students.
I also think the organization made an enormous effort to promote communication among participants and between students and principal investigators. I thought it was going to be more complicated to get to talk with the group leaders and also to establish relationships with the other participants, but it wasn´t difficult at all. On the contrary, there were plenty of times were it was really easy to do that. Those moments were really important since I think the School was not only meant to be strictly technical scientific but also to be useful for the students to get some advice and mentorship from the principal investigators. The only thing I think it might be improved was the time dedicated to the poster session. Maybe dividing it into two different days would have helped to spend more time discussing about our works. 
But in any case, I found the School really inspiring and it definitely helped my mind to open incredibly. Now I have a more accurate idea of the many countries that would be interesting to go for a postdoc, countries that before I didn´t even imagine. As a consequence, I´m now much more eager to live abroad to progress in my scientific career.